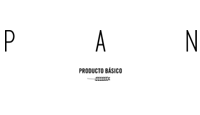 PAN : Collection of « must-have »
Created in 2014, very fest, PAN became the reference regarding basic clothes, must-have of any wardrobe. Of Spanish origin, this brand makes its whole collection in Europe. The drawing, and prototypes are worked in Madrid ; then the final manufacturing is made in Portugal. The brand is fully involved in all the process of production of clothes.
The collection consists of cottons and natural fabrics, comfortable to wear. PAN proposes a wide panel of color in agreement with the season and the trends of moment. The collection consists of T-shirts, tops, skirts, pants… in the casual style, allying quality fabrics and affordable price.
In four years, PAN has already conquered Spain, Belgium and Canada and does not plan to stop !