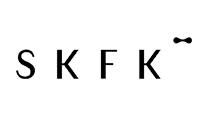 SKFK : The Ethical Fashion
Born in the 90s, the SKFK brand offers a collection of urban style, borrowed spirituality and inspired by minimalism, geometry, architecture and contemporary art. All models are entirely designed in the Basque Country and produced responsibly.
Ethics is at the heart of the concerns of the brand, which is one of the 10 biggest brands involved in a more responsible production process. From the fibers of each garment to the hands of consumers and the stages of manufacture, SKFK's only concern is the respect of nature and the actors of production.