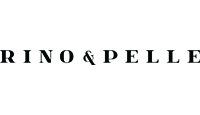 Rino and Pelle : Chic and trendy brand
Since 1987, Rino & Pelle aims to create luxurious and contemporary fashion products at affordable prices, because we believe that every woman should be able to wear what she wants.
Since its creation over 30 years ago, the Dutch brand Rino & Pelle, formerly specialized in coats, has established itself on the market by making its creations "eternal classics" and today offers a complete collection: ready-to-wear, accessories and Home. Today, the brand is present worldwide.
Rino & Pelle also wants to be committed to the issue of human rights. Indeed, the brand shares the values and respects the code of conduct of the AMFORI organization, the main world trade association for fair and sustainable trade.